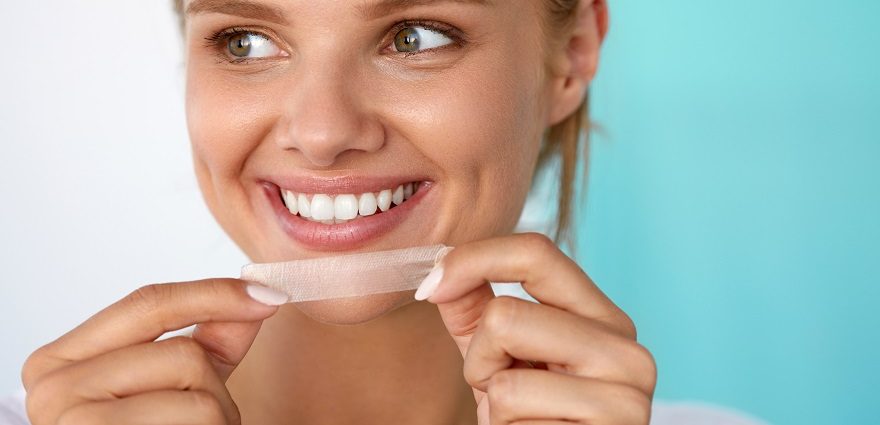 If you want a more attractive smile, then chances are that you've thought about whitening your teeth. Besides that, you've probably found that you have a choice between trying out some DIY procedures and going to a dentist in Del Mar. Let's go over the pros and cons of these DIY tips and then explain what a cosmetic dentist could do.
First off, one should know that no DIY technique will produce the kind of results that professional work can produce. And everyone is advised to see a Carlsbad dentist before going for a DIY product because only a dentist will be able to tell which of these products, if any, would be appropriate for that person.
Teeth Whitening Kits
For example, you may have found some teeth whitening kits at your local pharmacy that you can purchase over the counter. These products, coming in the form of gels or strips, will bleach your teeth, which may lead to a whiter appearance but will also:
Cause the teeth to become demineralized

Increase sensitivity in the tooth

Roughen or soften the tooth surface
These products, and many teeth whitening procedures, use hydrogen peroxide as an ingredient. This brings us to the practice of swishing around peroxide in your mouth as a way to whiten teeth. While it's true that this can, over time, whiten teeth, it must be used carefully. Keeping it in the mouth for too long, and undiluted, will make the teeth weaker and more sensitive.
In addition, teeth whitening products won't work on dental restorations, which are stain-resistant. If you start to see results, then expect a difference in shading between your natural teeth and your crowns, bridges, etc.
Teeth Whitening Toothpaste
If your teeth are stained on the surface, then you could opt for a teeth whitening toothpaste. However, since it doesn't go beyond the surface, it can't target deep-set stains. Another thing to keep in mind is that the abrasive materials in this toothpaste can wear down your enamel if you use too much of it.
What Our Dentist in Encinitas Can Do
For the most effective, consistent results, you'll need to go to a dentist in Del Mar. At Solana Family Dental, we offer two types of whitening treatments: vital and non-vital. In both cases, we use a gel to whiten teeth; the only significant difference is that non-vital treatments are performed on dead teeth, such as teeth that have had a root canal operation done on them. Again, teeth whitening can cause uneven results if you have dental restorations, so our dentist in Encinitas may say you're not a good candidate for this procedure.
Contact Solana Family Dental today for a consultation about the teeth whitening procedures available to you.